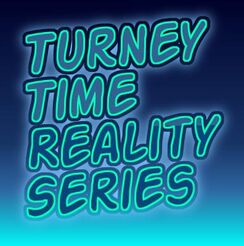 Turney Time Reality Series
is a Tengaged group game based on various Reality Television Shows, including but not limited to
Big Brother
,
Survivor
, and
MTV Challenges
. The series premiered in June of 2010. The series was created by and is currently hosted by 
Turney1805
. 
The show takes place in various locations around the world and a groups of 16 or more people play as either individuals, pairs, or teams/tribes to win challenges and eliminate their fellow competitors to be the last ones standing. Contestants are eliminated either via a vote, elimination challenge, or due to quitting/being banned for more than 5 days. The final two, three, four remaining players/teams remaining in the game face either a jury vote or final challenge/race. The player to win the final challenge or jury vote is crowned to winner of the season
Below is the Tengaged usernames and castaways names of all who have participated in the TTRS Franchise.